Feeling scared or anxious at the thought of undergoing any types of dental treatments? Does the thought of dentists or a dental chair bring shivers down the spine? Though to others, this may sound comical, but being scared or anxious during dental treatments are common. Dentists are aware of this condition which is why they try to come up with ideas that can calm the patient for their dental health care and maintenance.
Patients who fear dental procedures, dentists, or needles tend to avoid scheduling dental appointments entirely and would instead perform self-medications. Although it can effectively ease their pain, it can only last for a few hours, and the pain will return. To effectively eliminate the pain, it is best to cure the source instead of only the symptoms. Proper dental care and procedures are essential for the maintenance of the patient's dental health.
At Roseville Topsmiles, to fully assist our patients we have their comfort and safety as our priority that is why we offer solutions in the form of Sedation Dentistry. It is used by dentists to induce the feelings of comfort and relaxation for patients to feel at ease in receiving dental procedures.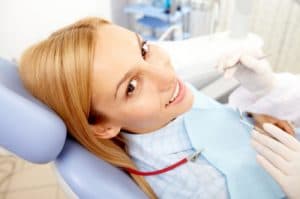 Benefits of Sedation Dentistry
It lets patients receive the necessary dental treatments they need by easing their fears, anxiousness, and worries for the care and maintenance of their overall dental health.

For patients who fear needles, sedation has options where it can be inhaled, taken orally, or with the use of a topical anesthetic to numb a specific area before the needle. It makes a patient more relaxed since they do not need to use needles for its administration.

Depending on the patient's condition also the duration, type, and the number of treatment the level of sedation can be adjusted to ensure the patient's comfort throughout the procedures.

It lets dentists perform dental procedures more effectively and efficiently without anything getting in the way while the patient remains comfortable.

It is ideal for patients who want to stay awake and to those who prefer to be fully unconscious during dental procedures for them to have a peace of mind.

Special conditions such as severe gag reflex, teeth sensitivity, low pain threshold, or phobias can avail of sedation dentistry for them to receive dental treatments without worries.

Sedation options are proven to be safe to use, but before offering to a patient, the dentist should be first made aware of any current medications and health condition to ensure the overall safety of patients.
Everyone deserves an anxious-free and comfortable dental experience. Avail of our Sedation Dentistry services in Roseville, CA. Book your appointment with us at Roseville Topsmiles! We are located at 2110 Professional Drive, Suite 115, Roseville, CA 95661.