Does the thought of undergoing an orthodontic treatment make you feel uncomfortable? Apart from the unsightly metal brackets and wires, people may feel hesitant because of the hassles like discomfort and duration of the procedure. So, is it still worth it to get one? Continue reading to change your mind about orthodontics!

Although the traditional approach is no doubt highly effective in fixing teeth misalignments, the method of how it is performed is not the most favorable to everyone. Fortunately, with the advancements in technology, changes occurred in the field of dentistry, and with it came the emergence of better dental care services. When it comes to orthodontics, a new method that both young and adult patients would find favorable was introduced in the form of clear aligners. At Roseville Topsmiles, we offer one brand that most of our patients may have already heard about since it is one of the most popular options nowadays – ClearCorrect.

However, knowing this alone may not convince them of investing in the orthodontic approach. With that in mind, we prepared some must-know facts about the procedure. Read on!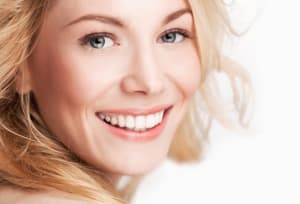 Facts Worth Knowing about ClearCorrect
Oral hygiene is easier and better
One problem that brace-wearers encounter is the hassle when cleaning. With the brackets bonded on the enamel and wires that can get in the way, brushing and flossing become quite a challenge. On the other hand, with ClearCorrect, oral hygiene is no longer a struggle. The aligners are removable, so patients can perform their regular habits while keeping their oral health in great shape.

Inconspicuous
What most people worry about the conventional approach are the metal brackets and wires that cause them to become more self-conscious and less confident. They are concerned about how other people would think about their looks, and they are scared of being embarrassed. Fortunately, this is not a concern with ClearCorrect since they can wear the appliance confidently knowing that it gives off a virtually invisible look.

Safe to use
The materials used for ClearCorrect should not be a cause of concern since the Food and Drug Administration (FDA) has approved it as free from BPA. Patients are assured that the clear orthodontic aligners are free from any chemicals that can cause them harm.

Comfortable
Compared to the traditional approach, ClearCorrect aligner is more comfortable to use since it delivers a continuous, yet gentle pressure to move the teeth in their proper places. Also, dental professionals make sure that the appliance is customized based on the exact measurement of the patient's mouth and teeth to avoid any soft tissue irritations.

For ClearCorrect wearers to get the most out of their orthodontic experience, we advise them to wear the appliance for at least 22 hours a day. Any instructions given by the dentist should be followed to stay on track without any hassles and delay.


The road to straighter and healthier teeth begins with an initial consultation. If you're looking for ClearCorrect in Roseville, CA, contact us at Roseville Topsmiles and schedule an appointment to get started!